The Rileys
The Rileys first moved to Oak Glen in 1978 when "Pa" Riley (Dennis) decided it was time to get his wife and 3 sons out of the city. They bought 12 acres from "Blackie" Wilshire, son of Oak Glen pioneer Joe Wilshire, who first settled in Oak Glen in 1871. Soon the Rileys were learning how to care for the several hundred heirloom apple trees on the property as well as building a log home for the family. After a couple of years, the Rileys thought it would be great to open the orchard to the public and let folks experience orchard life, first hand. Soon, visitors were pouring into the small orchard by the hundreds and eager to participate in all that the Rileys planned, including old fashioned hoedown dances, pressing cider by hand, and picking several varieties of apples.
In 1987, the adjoining 200 + acres, also originally owned by the Wilshire family, were purchased by Ray and Bea Riley, Dennis' parents, and soon Grandson Devon and his wife Shelli were operating the expanded Rileys venture on that property and renovating an 1887 apple packing shed for dinner dances, starting school tour programs and hosting several special events each year. During this time the Riley clan grew as the kids married and had children of their own. In 2002, Devon and Shelli decided to use their talents to develop their own property and thus began "Rileys Frontier Events."
Los Rios
Los Rios first began in 1906 when Howard L. Rivers, a grower, packer, and shipper from the Pasadena area purchased property from the Wilshires, over 300 acres, to expand his operation to include apples. He planted the largest apple orchards in all of Southern California, many of which are still in production today. Los Rios Ranch soon became known as the place to get truckloads of quality mile-high grown apples. Fruit from the ranch has been shipped locally and globally over the years. The operation expanded as the shift from wholesale packing/shipping to retailing took hold in the 1950's. Soon a sales barn and bakery were built, picnic areas developed and cider operations enhanced to make the most of the growing numbers of visitors, eager for mountain fresh apples and the things made from them.
In 1995, The Wildlands Conservancy purchased the ranch from the descendents of the Rivers in an effort to save it from certain development and to retain the rich history and landscape for generations to come. They worked diligently to return some of the land to native habitat, develop and expand trails for visitors and begin an outdoor education program that focuses on the wildland and animal life unique to California and Oak Glen.
In the Winter/Spring of 2004, The Wildlands Conservancy and Devon Riley began negotiations to join forces that would enable the Conservancy to focus its efforts on preservation, development of trails, and education while leasing the business operations and the bulk of the orchards to the Rileys to continue the tradition of apple growing and historic entertainment.
The Family and Management Team
Devon's parent relocated to Oak Glen in 1978, paving the way for a legacy that would last generations. At 14-years-old Devon owned and tended a 2 acre parcel of antiquated apple trees introducing him to his life long love of agriculture and heritage. After Devon and Shelli were married, at 21-years-old they began their original business at Riley's Farm where they hosted dinner events and living history tours for 15 years. In 2004 they became tenants to Los Rios Rancho where they operate the business and tend the 8,000 + apple trees. Together they have raised 4 children in Glen, 2 of which have begun additional operation of the property extending the family business.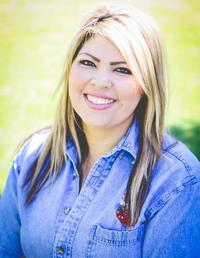 Store Manager and Head of Sales
Ana has been with the Riley family for nearly 15 years, growing from baby sitter while in her teens, to our senior store manager, where she has vastly increased sales and introduced new elements of artisan good to our historic country store. She began working with the family at Riley's Farm and made the transition to Los Rios Rancho with us in 2004. Ana manages our storefront operation and supervises our small year round staff and our immense seasonal store labor force.
Office and Event Managers
Rebekah, Devon and Shelli's oldest daughter, Worked both in the bakery and on the farm's many school tours. Over the last 5 years she has transitioned into the Primary event Manager and Coordinator. Jon and Rebekah, childhood sweet hearts were married in the summer of 2015 on the farm. Jon graduated from Cal Baptist University in 2014 with a degree in Business Administration and has been applying his education to many aspects of the farm as the Office Manager.
Equine and Wrangler Manager
Emma has expanded her equine knowledge base through several years in educational livestock programs, wrangler work in the high Sierras, and internships for Percheron Thunder. As of 2014 she has been the ranch's lead teamster and Little Seedling Ranch overseer; managing over 30 livestock and 10 wranglers. .
Livestock and agricultural managers
Seth, Devon and Shelli's oldest son, spent two summers working as a Wrangler at McGee Creek Pack Station in the Eastern Sierras. After his time in the mountains he returned home with a fresh passion for advancing the farms livestock operation and to expand the public's interaction with traditional farm animals. Seth and Sophie, long time friends, were married in the summer of 2012 and happily work along side one another on the ranch.
Riley Family Enterprises
Who We Are!
The Owners: Devon Riley, Shelli Riley, Seth Riley,and Rebekah Riley...( more Rileys to come once they come of age)
Managers: Ana Fuentes, Hector Arelano, Jonathan Bastedo, Emma Riley, Rebekah Riley, Devon Riley, Shelli Riley, Seth Riley
Riley Family Enterprises is a corporation that was formed to aid in the succession of a legacy of agrotourism. The main goal of RFE is to Showcase and breathe life back into businesses that have rich histories and have impacted the Oak Glen Community. We strive to preserve what is valuable and important from the past and help to hand it to future generations. We are a family owned and operated business and seek to foster family growth through experiences geared to whole families not just the individual. Our Family operates multiple locations in oak glen and our extended family outside RFE owns three other locations offering other agricultural and entertainment experiences.
What We Are Up To Now...
Los Rios Rancho is our Primary Operation where we are managing over 10,000 Apple Trees. We host public and private events in our market barn joining our cafe. We have a large Packing House Barn that we are in the process of renovating and restoring. The apple production on the property has the main goal of meeting the demand for farm fresh produce via U-Pick. The pick process allows one to connect with the food that sustains them on a daily basis. It also serves as a great learning tool for how food is grown, handled and received. Our apples are grown using organic methods though we are not certified organic. During the fall months Los Rios hosts many school groups that come to see how a working apple farm grows the fruit that has been so iconified. We offer more than Just Apples, Our farm also grows Raspberries, Strawberries, Corn, and Pumpkins. We are open year round in the store and bakery though our fruit production is Seasonal.